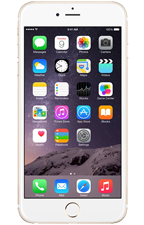 Need To File A Claim?
Filing an auto insurance claim is something no one ever wants to do. It means something bad has happened to your vehicle, and it now needs to be repaired or replaced. An accident or theft is very upsetting, and not knowing what to do afterward can just add to that stress.  Having a checklist, and keeping a copy in your glove box, will help you get through the process of filing a claim. During normal business hours, call us at 650.571.8771.
For assistance after hours, please contact your service provider below.
AmTrust
Claims: 866-272-9267
CNA Insurance Group
Claims: 877-262-2727
Markel / First Comp
Claims: 888-500-3344
The Hartford
Claim Service Contact Information:
http://www.thehartford.com/contact-the-hartford/
iCat
Claims: 866-789-4228
Mercury Insurance Group
Claims: 800-503-3724
Roadside Assistance: 888-749-6233
Nationwide Insurance Group
Personal Claims: 800-282-1446
Commercial Claims: 866-322-3214
Oregon Mutual Insurance Company
Claims: 800-934-3809
Roadside Assistance: 855-664-4911
Philadelphia Insurance Companies
Claims: 800-765-9749
Progressive Insurance
Commercial Claims: 800-274-4499
Personal Claims & Roadside Assistance: 800-776-4737
SafeCo
Claims: 800-332-3226
Roadside Assistance: 877-762-3101
State Compensation Insurance Fund:
Claims: 888-782-8338
Home and Auto Insurance San Mateo
When you have a claim, we have our best opportunity to demonstrate the superb quality of our coverage and service.
Connell & Associates Insurance Brokers is a full service insurance brokerage in San Mateo, California.
Call today for a FREE Quote: Home and Auto Insurance San Mateo
Call 650.571.8771 or use our online form.