Home Insurance
For most of us, our home is our largest asset. Whether it's a house, townhome or condominium unit, don't you owe it to yourself to make sure your investment is properly protected? With our expertise we can help you make sure your home has the correct coverage to protect you and your family. We also offer Earthquake and Flood insurance. Not a homeowner? We also offer Renters Insurance to cover your belongings as well as provide you with Personal Liability coverage.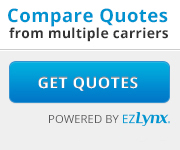 Find More Options Faster…
Researching for automobile and/or home insurance can be time consuming. We work with a growing number of insurance providers to aggregate their questions into a single form. Enter your information once and get up to 10 quotes.
Al recently helped me to understand a home insurance policy from State Farm where they told me I needed two policies. Turns out I only needed one policy (which covered both units on the same lot) and saved me $565 per year. It's more than the money for me, someone who takes the time to educate me on what I need and don't need, means a lot to me. There is way too much "mumbo jumbo" in insurance today and it really helps to have someone who can make sense of it all, and cares enough to really help you out. Great customer service! – Janet M., San Mateo, CA